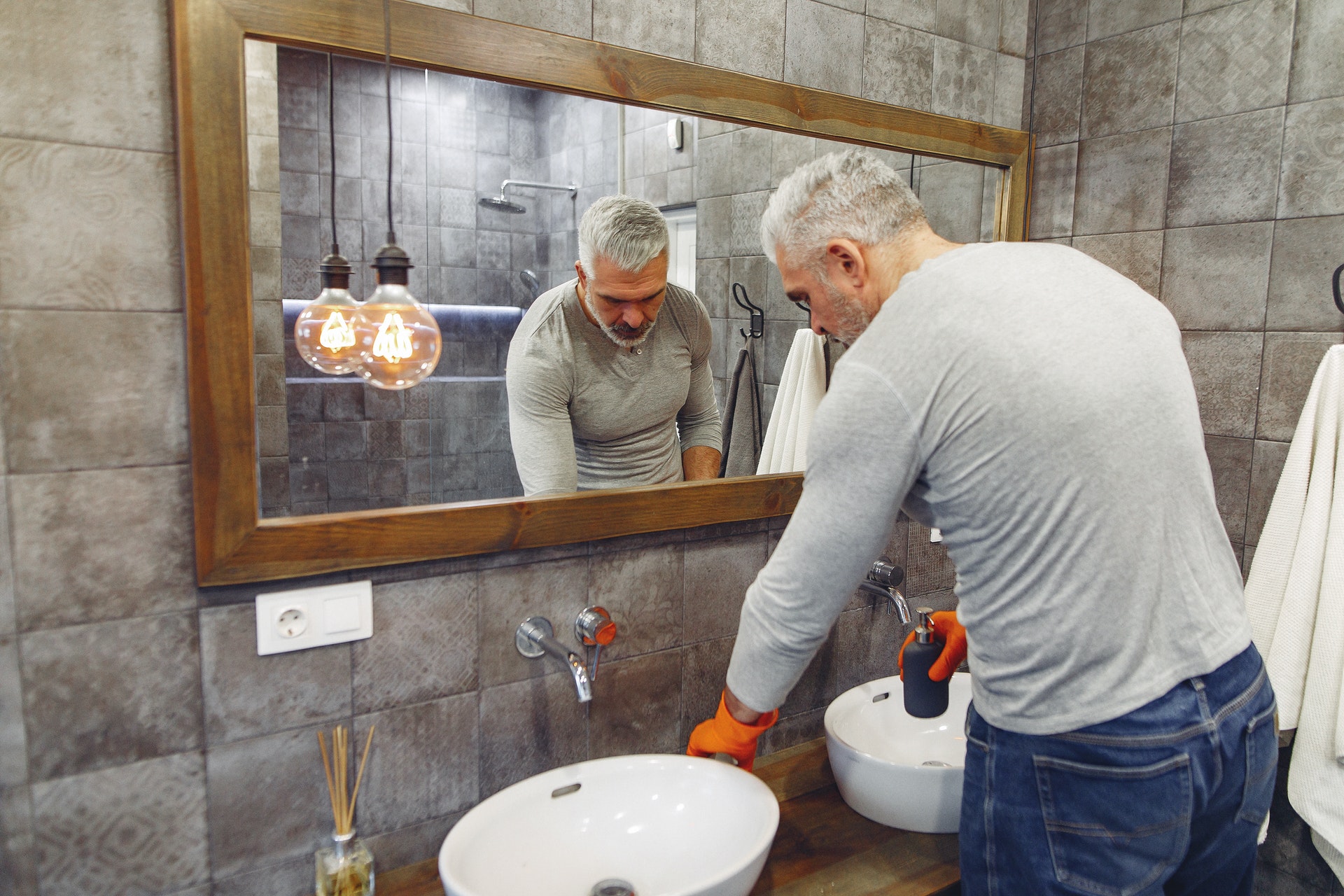 Safe Cleaning Practices for Luxury Rental Properties
Peace of mind is what travelers want the most in the wake of COVID-19. Make a big comeback into the Winter Park real estate rental market with a home that shines. Regulatory agencies have partnered with industry experts to bring you the latest guidelines for safe commercial cleaning practices that help to stop the spread of SARS-CoV-2. Besides these recommendations, you'll want to know about the latest technology to keep high-traffic areas clean with minimal human contact.
Establish Safety Protocols for Housekeeper & Cleaning Standards
Cleaning is a science, and housekeepers need specialized training to do it safely. Before hiring housekeeping services for your Winter Park Luxury Rental, find out how the company's cleaning protocols and compare to the latest guidelines by federal and state regulatory agencies.  You can additionally (if you are part of Airbnb) enroll in the Enhanced Cleaning Protocol for your mountain rental & VRBO offers a new cleaner vacation rental program as well.
"The Cleaning Protocol mandates guidelines for hosts such as the use of personal protective equipment including masks and gloves for hosts or cleaners, and also requires the exclusive use of disinfectants that have been approved by regulatory authorities." – Business Insider
Clean High-Touch Surfaces
High-end fixtures are some of the things that attract many property buyers to luxury homes for sale Winter Park CO. However, these fixtures usually have high-touch surfaces that are magnets for dirt and germs. Refrigerator door handles, faucets, and countertops are some examples of high-touch surfaces. You'll want to remove visible dirt by washing these and other surfaces with an effective cleanser and hot water.
Disinfect Surfaces and Spaces
Follow up cleaning with disinfection. Disinfecting surfaces kills harmful bacteria, viruses, and other pathogens. However, you'll want to use products that specifically target SARS-CoV-2, which is the coronavirus strain that causes COVID-19.
The Environmental Protection Agency (EPA) keeps a list of approved disinfectants on its website. Leaving products on surfaces for the right amount of time and using the right application methods give you the best results.
Set Up Sanitation Kits for Guests
Today's welcome kits for luxury vacation rentals contain sanitation materials to make guests feel safe and content. Consider a sanitation kit that contains a pack of disposable gloves, EPA-approved spray cleaner, and hand sanitizer. For guests, having easy access to cleaning supplies at the property provides them with extra peace of mind.  
Don't forget to include normal welcome package goodies such as organic fruit, luxuriant hand cream, or fresh-cut flowers!
Implement a 24-Hour Booking Buffer Zone
Luxury home rentals in Grand County, Co are located near some of the best skiing and snowboarding destinations in the country. The action continues through summer with hiking, biking, and boating. While there's a chance for non-stop bookings for your property, regulatory agencies advise against this. They recommend leaving a minimum of a full 24-hour time period between bookings to deep clean your vacation home.
Consider Low-Contact Cleaning Aids
Property buyers often look for luxury homes for sale in Grand County CO that double as second homes and sources of rental income. When it's your living space too, consider installing the latest technology to fight SARS-CoV-2 and any other new viruses that may appear in the future. Columbia University researchers have developed an ultraviolet (UV) light system that effectively kills bacteria and viruses in the air and on surfaces while doing no harm to human cells. These germicidal UV lamps that can be installed near overhead light fixtures are currently in production.
Additionally, electrostatic disinfectant sprayers (for 360-degree surface coverage) are a good option and widely used for years by hoteliers globally.  Electrostatic Disinfectant Sprayers are beneficial on many levels, including the fact that particles in the spray are positively charged, the cleaning solution adheres to surfaces, smothering, and eradicating germs.  The retail price is for a cordless, professional electrostatic sprayer is about $1,000.
Conclusion
While everyone is cautiously getting their lives back to normal, you'll want to check out Melinda V Lee of  LIV Sotheby's exclusive inventory of luxury homes for sale in Grand County CO.
A picturesque mountain retreat is just what you and your future guests need in a vacation rental after enduring long lockdowns, on-the-fly homeschooling, and other restrictive mandates. Melinda has the inside track on the luxury home market in Winter Park, CO, and surrounding towns.
Melinda is ready to help you to find your primary residence or vacation home in Grand County, CO. Welcome to the neighborhood.